Welcome Letter
see Contact Us for telephone numbers
Domicile/Office Identity

Lets begin with an understand of what domicile means, its the companies residence and has nothing to do with the term registered agent or resident agent or where incorporated. Similar to your birth certificate has nothing to do with where you live. Legal Zoom does not bother to explain the basic concept of domicile. Example if you live in CA and file a corporation say in Montana without first domiciling your company you will be considered a CA company, IRS knows it, your local county, even your city is made aware of you are operating at the address provided for your EIN (this isn't true when you use our office identity)! If you don't care about privacy or paying high taxes don't file a Wyoming entity. If you do care read on.
Why office identity? Lets begin with "Domicile" which means "Primary Residence". Confusion begins with the "Articles of Incorporation". In simple terms this is a birth certificate, which of course has nothing to do with a residence. Then the term "Resident Agent", the term should be "agent for accepting legal service". The term Resident.. also has nothing to with the residence of the business. The residence of an individual or an entity is based upon their paper trail which proves their address i.e., utility bills, bank account, IRS address, etc. A Post Office Box or PMB is not a legitimate address. Resident agents who forward official mail are not a legitimate address. Only at a company designated with the correct business licenses at the locations facilities and with U.S. Post "mail drop" designation may a specific address designation be issued for a legitimate address.
The Office Identity program is provided for clients who require a legitimate business address in Las Vegas, Nevada. Rather than a mail drop or a PO Box service, ILS offers genuine office suite services that includes an address with a distinct suite number, individualized mail forwarding, corporate telephone number (shared) that includes reception service, routine copier and facsimile service and a full service conference room availability are included in the basic Office Identity program. Our fee for the basic O.I. service is $299.95 annually plus mail forwarding fees. We then offer additional fulfillment services to meet specific needs. See explanation below of why your corporation requires office identity.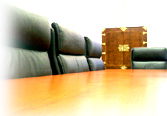 Individual telephone service. This service is available for those clients who require the importance of their business listing. Clients with Office Identity may wish to have their own listed business telephone line. Corporate credit can not be issued without telephone confirmation. State revenue officers confirming a company's existence simply dial 411 to see if a company exists. Our service offers complete reception answering (no charge for answering service), voice mail and voice mail messaging so a client is notified in real time of voice mail messages. Our fees for business listed telephone number with answering service and custom voice mail is $15 per month, paid quarterly
The flexibility of our office identity department allows ILS to deliver to each client a tailored package suitable for their business activities. Please contact our offices so we may explain in detail how our Office Identity Program can satisfy your business requirements. You may also register these services individually go to Office Identity Services.
An entity filed anywhere may domicile in Nevada.
For additional service feel free to call during business hours which are 8:30 to 4 weekdays.
Linda
Mailroom
702-227-2244
About Us | Site Map | Privacy Policy | Contact Us | © 1993 - 20222 Inc Legal Services