Call 1-888-
341-0615
or 702-227-2227
(PST)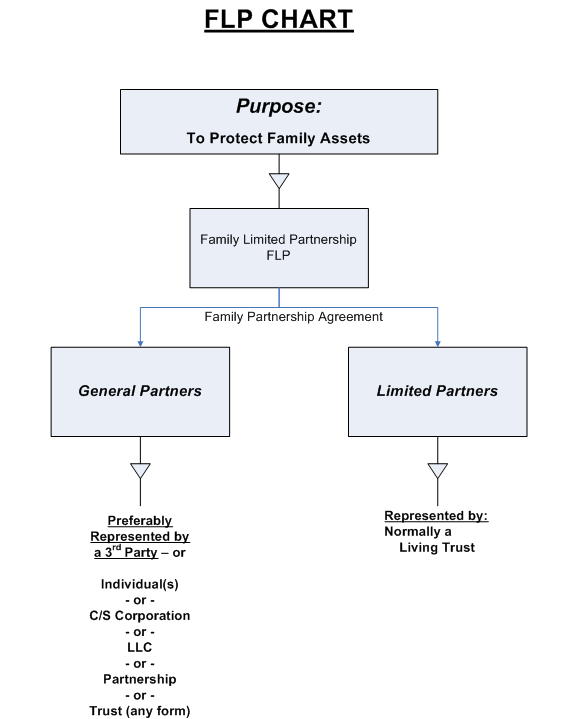 Family Limited Partnership is basically a General
Partnership with a different title. The Manager must
be a financial responsible individual or entity, who
manages the finances for a family whose assets are
normally in trust. The trust maybe either revocable
or irrevocable. We recommending calling our office for
further explanation.