Call 1-888-
341-0615
or 702-227-2227
(PST)
LLC / (LL) LP (FLP) Chart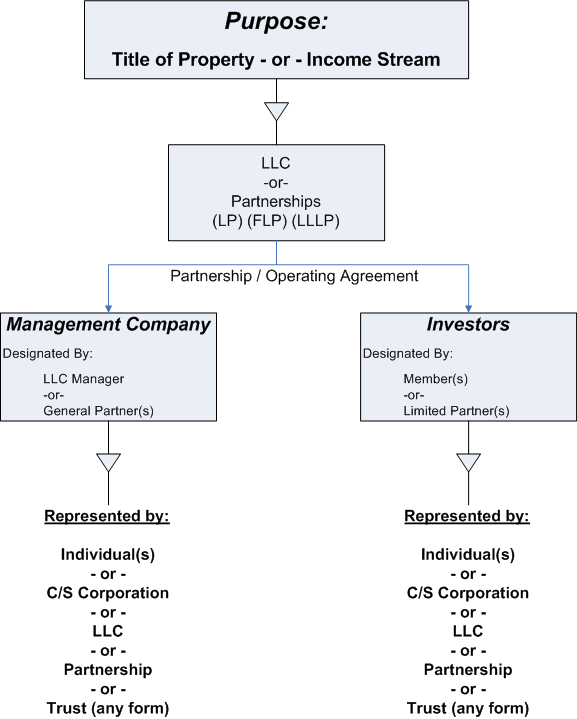 Use of LLC's or LP's to begin; for all intent and purposes LLC's and LP's are the same, they are partnerships treated by IRS as such (LLC's may be taxed as a corp.) . General use is normally for asset protection or for operating companies with uncontrollable income or income without operating cost, the tax treatment is pass thru.
The Chart shows how the different positions may be represented.
The partnership must have an agreement which is called a partnership or operating agreement-this is mandatory and included in our fees unless otherwise deleted.
We have created charts to show specific use of these entities with order forms that are specific for such use. Now go back to find a chart that applies to your needs
.